Spirits In The Wind
by Gary Jacobson © July 2000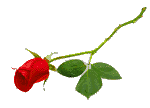 Talk to the wall...
Touch it, with heartfelt tears after all
In soft stillness of peace enthrall
Reach out,
Reach through sacred silence all about
Touch the shadowed inner man
Caress in fondness, finally understand
His ethereal manifestation
Revered spiritual incarnation
Feel their spirits lingering in the wind
Feel a brother's hand
On your shoulder friend.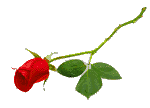 Put a red rose under a buddies name...
Feeling guilt in sobered shame
Lean your head against that holy bier
Rivers of tears your weeping heart sear,
Whisper the ageless question why
Unashamedly cry
Why did you live and he have to die?
Why did a brother have to taste of death
A valiant soldier's life blood dearth
Brave the warrior's final heroic breath?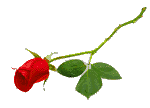 Feel their spirits lingering in the wind
Their sacred message tend
Spread to all the world to send
As you wonder with wearied guilt
Comfort pouring over you like water spilt
Feel the spirits of courageous men
Which writers pen.
Brothers who suffered hard knocks
In war's staggering din...
Now of life bereft
For whom a nation wept
As hot days in "the Nam" you recall
Touch blackened granite covering honored
Battalions all.
Why is your name not beside brothers
Etched on that honored wall?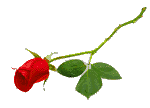 Feel their spirits lingering in the wind
Emotions from "the world" transcend
The very air breathes honors to all
Reverently touch the black cloaked pall
That special place on the consecrated wall
Battle again those who rights of others rend
Another's freedoms with your life defend
Extend a hand to the downtrodden
Once more in honor to lend
On buddies guarding your back
Again depend.
Once again mingle
With brothers to the manner born
For days of grandest horror mourn.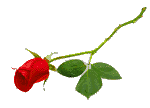 Feel their spirits lingering in the wind
Comrades until time itself does end
United again in a moment of holy sacrament
To fight for right self evident
To stand for freedom again
Again to righteously defend!
Spirit and soul with brothers attend
Ministering spirits of light and darkness
Gather round the warrior host's essence
An old soldier's heart to the wall commend
As spirits of warrior brothers blend.



Please click purple heart to visit...
"Soldiers Of The Wall!"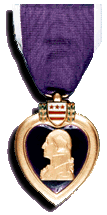 I recently received this touching poem
from a fine poet, Nancy Meek,
in answer to mine, to further fill out
the feeling of the spirits of the wall.
I would share it with you here:

Encounter at the Wall
I reached my hand to the wall, crying,
At a loss to understanding why
These soldiers, my brothers-in-arm,
Were picked out of all of us
To be the chosen ones to die.
I raised my hand to one name carved
In granite so cold and still
Traced his name with my fingers
Trying to swallow the bitter pill.
I looked up through my tears, praying
For an answer which made some sense
Feeling a comrade's spirit touching me
With his lingering essence.
I felt a brother's hand, gently pressing,
Resting, on my shoulders so tired of war
I heard him, too, there behind me crying,
Asking, "What were they dying for?"
Leaning my head against the wall,
I had no answer for him
In this place where spirits linger
Torn from the battle dark and grim.
I placed my hand on his, clutching
In silent communication, reliving
The visions of hell on earth
Watching our buddies dying
Blown away through jungle grass
Wondering what could we have done
To save their ass
Why isn't it my name, I cried,
Emblazoned there in the wall?
I heard him whisper, "I love you for that."
Then felt his hand move away
Then with swollen eyes, I turned,
To face this friend behind me
But there was no one there at all.
I felt a chill run down my spine
As a warm breeze brushed my cheek
I looked up into the morning sky, squinting
At the sound of an eagle's shriek.
He soared in majesty in sky of blue
Without a care of earthly things below
I envied his spirit, blowing there
Free from the sounds and scenes of dying
Owning the world in which he flew.

(c)2001, Nancy L. Meek



Click the Combat Infantry Badge


to go to my Vietnam Poetry index, each poem
with more action graphics and Pictures


CLICK HERE FOR RETURN TO...



Through pictures and poetry take a walk in "the park" with the 1st Air Cavalry on combat patrol. Experience the chilling reality that will give you the taste of "the Nam" on your tongue, leave the pungent smell of "the Nam" in your nostrils, and imbed textures of "the Nam" in your brain as though you were walking beside me in combat.