by Gary Jacobson © December 2007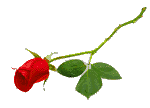 Now out of sight to all but God
Lies that man I killed Ďneath bloody sod
Beleaguered now where warís horrors lay hidden
But he comes haunting with unholy stare bidden
Roaming nightly,
This visage unsightly
His moaning ghost on me obsessing
Dredging up fitful remembering of times depressing
Gouging long-hidden memories till light morningís behest
He returns back to eternal somber rest.

My fated enemy lies back there
Without worldly care
Where a young boy killed in wanton times of despair
His spirit a nightly visitor, the dusky man I killed
Crumbling in gratuitously cruel dust in combat drilled
Forever haunting my darkness
Laid captive to rot in graves spoiled bleakness
Captured forever in my heartís somber blackness
Moldering where he fell. Still! Dead!
His cankered body the worms fed.

I see him marching from darkened night
Restlessly on shadowed dreams filled with fright,
I see him whenever the lights go low, it seems
Wilding with cankered worms when memory careens
Beckoning to march solemn formation with them
Passing in nightly review beside him,
To march with this army of the dead
Before whose scourge all sanity fled
Ghostly visitors from whom all lifeís bled...
I still see bullet holes leaking red.

He lies so still under vaulted blue sky
Nurturing green fields of Nam where he did die
His Vietcong essence fertilizing rice-paddy mud
Given his all to gun and blood
Heedless toloved oneís mourning cry
Decaying verdant jungles where he does now lie
Haunting with supernatural visit obsessed. Why?
I wonder where this melancholy man will go...
Will heaven or hell his deeds toll?
Will anyone remember his bounty to bestow?

Feral weeds adorn the rotted, worm-bound tomb
Planted in fields where ravages of war once did loom
Dust covers his forlorn grave
Where I, sent forth the world to save
Tore him from his family mid warís insanity,
Tore from him his soul, in mankindís inanity
Killed him why? So peace might bloom...
Planted his humanity in bricky cold doom
Laid him low in times of frail lifeís care
When weary young minds the fabric of life tear.

His ghost in morning light to grave returns
Till another night his haunting adjourns
Where deathís demise tethered him
Eternally singing the reaperís solemn hymn
Returning always to where he lies
Visage gazing into starry skies
countenanced in final rest of death
Below where he tasted final earthborn breath...
His skinís leathery tautness
Dried on brittle bones as ancient papyrus.

This man of unholy war
Torn violently in cruel days of yore
Torn from those whom adore
Ripped rapaciously
Violently
Capriciously
Malevolently from heart and home
Now rusted the color of ashes and bone
Thrown kneeling before the devilís throne
Before God mortal sins to atone

Remember squeezing killing trigger on human infidelity
Boyish laughter lost in a finite moment of humanity
Teetering warís absurdity on the balance of human integrity?
Remember when you shoveled dirt to him embrace
To cover a grotesquely pain-shaped face
So you couldnít see killingís work so vilely base
The reward of deathís ignominious disgrace
Dust filling the gape of his pursed mouth
Stilling forever the silent sound of carefree youth
Stilled forever, still wildly uncouth.

Can you see the animal rising in you?
Can you see it, struggling to get through?
Flying on gossamer wings
Remembering darkning times where the very air sings
vvv Arm-in-arm with foes to justify
Harms committed satisfy
Past ghosts, dancing again with Vietcong hosts
Who at end of day relents, to warís carnivore submits.
Who no matter how long in life he lives...
Never really lives

In the midst of Affliction
by Gary Jacobson © July 2007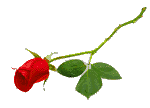 In the midst of mine affliction
Thrust into warring worldís of dereliction
Left behind fields strewn with Cong carrion
Vile death all round reigning supreme
Tossed into this irreverent world to blaspheme
Weary of this wanton war passing unclean.

I am war, the prideful master of death
The usurper of humanityís last breath.
Bearing the war weapons of the conqueror
My duty pledged in defense of the holy emperor
Challenging worthy values in senseless gore
Flourishing in gardens of the almighty god of war.

Grant me now discerning power mid warís destitution
Bless now thine son, Oh Lord, with thine Divine conviction
Make my course bold with truth in duty bright
That I may truly hold thy scepter of righteous light
Brandishing light to chase away the darkness
To sweep away this fetid night of bleakness.

On bended knee, I come before thee Lord
With prayer to wield a more righteous sword
With hope to forsake this pawn of greed
With faith to put off this sanctimonious seed
To forego wielding hatredís anger extreme
Bowing to the Devilís great scheme.

I am a soldier in freedomís army. A soldier
A plowman to mark the way before, in strength mightier
The leading vestige of a free democracy
First to wage the good fight for right theocracy
Catapulted into the face of war in unbridled youth
Thy bastion of honored truth.

Oh, I toss down my warriorís gauntlet
Take upon me Godís gloried amulet
Bearing the mighty arm of a nationís right
Mine armour a bastion of truth in light
Mine shield defending against slings of the wicked
Sword and buckler deflecting warmonger arrows insipid.

I wear the helmet of the Saviourís warrior
Manifest in mine crusade for Christian behavior
Sitting atop a high hill, defending right from wrong
My message heard by the world in angelic song
This holy nationís vestal right
The oppressed standing again under righteous might.




If you approve of this site, please show
your approval by clicking above graphic...
which will enter your important vote for
"Vietnam Picture Tour," as a top military site!


Click the Combat Infantry Badge
to Visit my Vietnam Poems index,
each poem with more action
graphics and Pictures



CLICK TO VISIT...


Through pictures and poetry take a walk in "the park" with the 1st Air Cavalry on combat patrol. Experience the chilling reality that will give you the taste of "the Nam" on your tongue, leave the pungent smell of "the Nam" in your nostrils, and imbed textures of "the Nam" in your brain as though you were walking beside me in combat.