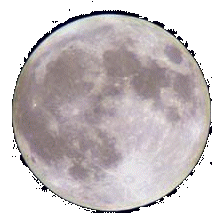 Combat Soldier's Lament
by Gary Jacobson © November 2004

One day as I humped Vietnam's green clad park
Shadowed by evil demons from dawn till dark.
I spied my true fairest brother, like no other
Who had watched my back like he was my father.


My brother lay coldly stiff upon green verdant ground
Truly beyond quiet, no movement, no sound.
Stark horror lay frozen upon his boyish face
Touching it, I felt of life's breath no trace.

So beat your drums slowly...play your pipes lowly
Play the dead march as you bear him along
Take me to verdant fields, and throw the ground over me
For I'm a young newby, and I know I've done wrong.

Once back in the world I used to look handsome
Before fighting this communist horde in their jungle of doom.
Once back in the world I used to dress well
Before post war demons imposed their shell of hell.


Weep for my brother, lost in raucous battle din
I just sat on my helmet, right there, and stared at him.
A primal scream wrinkling boyish lips, deathly and still
Just taking a rest from contentious combat drill.

I wondered that death could so easily be
For this goodly man who fought only for liberty.
Some say he answered the call to a higher place
Having found at last an eternal kiss of peace.


But as for me, I do not in this life know...
I only know that where he went, I do not want to go
Zipped in a body bag as cold as the clay
My brother freed at last from battle's fiery array.


'Now I drink and I party, just trying to forget
Dry my tears...drown Nam's horrors just a bit
No longer a newby, on the fast road to poverty, then to my grave.
Once I saved the world...now it's me they need to save.

Oh come my dear mother, sit down beside me
Oh sit beside me
Please pity my case...
I can't stand my life, what I've made of this place
For my head it is aching, my heart it is breaking
With sore soldier's lament, I know I done wrong.

As I stare at the walls
Stare over purple mountain majesty as daylight falls
Out my window, over the deep blue sea
Where Nam waits every day for me.


Oh send for my brothers to heal trauma's tragedy
Oh send for the chaplain to pray o'er my body
Oh send for the medic to heal sore wounds in battle found
Wounds that do not heal in my soul abound.

Oh send for the young man that went gung-ho naive
That I may tell him, Namís no reprieve.
Lamenting for his dance with an evil grim reaper
Called out by a VC gunslinger, his ever after life keeper.

Oh send for the young soldiers to carry my coffin
Oh send for a young man to sing me a song
Get four pretty girls with a bunch of red roses
To place on my coffin as you carry me along.


Billy McKeel
by Gary Jacobson © November 11, 2004

Just a Carolina country boy was Billy McKeel
Sent into the battleís rift, a nation to heal
Yet his brave spirit still we fondly feel
Just one of Americaís sons
Its favored ones
Sent into a cruel land ruled by guns.

Billyís hallowed destiny
Was to give his all, that we might be
In this land of the brave and free
Billy asked no fanfare or accolade
Sweet memories of him will never fade
For we see him often...when heroes parade.

His brother Ralph brought our lost brother home
Billy's no longer forsaken, no longer alone.
Loved ones and family stand ever with our brother
Now abiding in peaceful rest from dark days of thunder.
Billy's shouldering beside brothers on a sacred black granite wall
Still standing so proud...still standing so tall.

We who love you, warmly salute you, Billy McKeel
For you on this Veteranís Day, church bells peel
Gone are days of war, for you, our brother dear
Gone too the horrors which you and I both fear
Leaving behind the eternal question, Why?
We cannot reason why Billy had to die...and not I?

Billy, love for you, my brother, will ever be true
For you helped sustain our red, white and blue
Because of men like you, our nationís honor will ensue.
Fearlessly you went where so many others feared to be
You gave your life bravely...a Vietnam casualty
Patrolling the Long Khanh, across the heartbreak sea...
Just doing your duty...for me!

Billy McKeel's the best man you could ever hope to find
Painful memories of our brother still play on mortal mind
Rack our earthbound beings left behind unkind.
God's soldiers lifted to the supernal, on the wings of a dove
Rest now in the arms of His perfect love.
God's grace upon the head of valiant warriors is sprinkled
Washing o'er with Holy dew from courtyards above distilled.

Billyís eternally free now, survived this world of harms
Risen to find comfort in our Master's arms.
Risen this brother whoís seen too much
Done too much...suffered trials too much
Pushed too far from the common manís touch...
Heavenly rewards lie in store for Billys noble sacrifice
Billyís earned a place in Godís supernal paradise!





If you approve of this site, please show your approval by clicking above graphic...which will enter your vote for "Vietnam Picture Tour," as a top military site!

Click dove for Vietnam Poems index, each poem with more action, graphics and Pictures!
CLICK TO VISIT...


Through pictures and poetry take a walk in "the park" with the 1st Air Cavalry on combat patrol. Experience the chilling reality that will give you the taste of "the Nam" on your tongue, leave the pungent smell of "the Nam" in your nostrils, and imbed textures of "the Nam" in your brain as though you were walking beside me in combat.
Please Be Kind and my Guestbook sign, That I Might Know You Passed This Way!