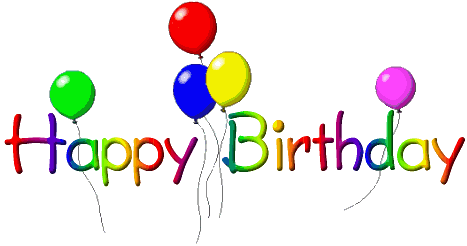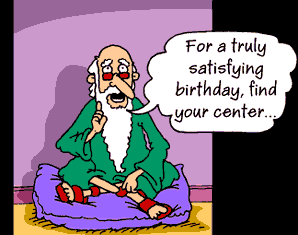 Forsooth, tis come to our regal attentions, m'lady Melanie... That thine most anticipated birthday, celebrating thine emergence into this world, forsooth, tis nigh. Yes, yes, this addled brain doth perceive tis so, methinketh!!! Therefore, tis decreed by order of mine royal court that thine birthday shall be celebrated throughout the land as a most royal day ... verily a day of sunshine and roses. Forthwith, without delay, Happy Birthday From the Knight and his court. This knight errant bows low on bended knee on this hearty occasion, to present thee, his beloved daughter, lady Melanie most fair, with this blooming rose designating eternal affection, and devotion in fealty ... to thee!!!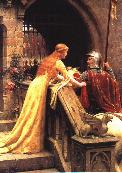 An Ode to Lady Melanie the fair
by Gary Jacobson
Hear ye...hear ye...now do come on...
Being a sourpuss on this heralded day
Tis indeed an ignominious infraction...
A most unseemly,
Most abominable dereliction.
Methinks, tis true,
Tis an outright aberration.

Don't look ye so down...

Wipe from thine face that that dreary ancient-of-days frown...

With great joy,
Thee must wear a smile as thine crown

Just because thee hath bypassed the prime of life
Over the slippery slope of toil and strife
Don't yet write that will
Just because thee art over the hill...
Sliding gracefully down, down, down
Don't yet in tears of self pity drown...
Wipe away unsightly tears abstruse
Dotter, just let it all hang loose...
C'mon, Don't go being forlornly obtuse...

Get thee down with thine bad self and cut loose
With all the giddy-up and go left in that old caboose
Shake everything that hath a pulse...
Ah, sweet dotter dear
Elegant as the evening primrose
> Go on,
Get ye down and funky with it...
Dudette, party hardy with it...

Melhoney,Thou art among all women exceeding lucky...
Lucky to have Lord Sky by thy side
Enjoy thine grand birthday party avoiding grumpy

Tis my most royal decree...
Thou shalt enjoy glee!

So perk up,
Thou must try thine best not to look so frumpy...
Doest thou that ol' birthday hoochi koochie...
Here, let this clown give to thee a great big smoochie!!!


All thine good friends art gathered in spirit there
Giving thee an extra birthday cheer
Maybe best wish spankings on the rear...
Come on, dear...
Do come over here....
Maketh this day shine extra golden bright...


Mine lovely dotter
We art getting down royally tonight...
Though sobriety is thine forte, right...
Those dancing pink elephants
Art only here to bring thee delight.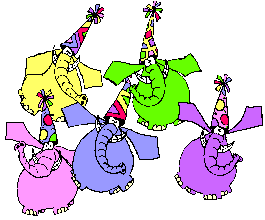 Long life to ye, dotter...
May the Lord of hosts bless thee


Get thine bad self down

Baby girl, go out on the town
Join the dance...
Maybe share a little romance
Dancing with the rhythms of the night
Put the weary world a million miles out of sight
Mov'n and groov'n till the night leaks bright
See the fireworks and celebrate...
Venerable years on the dark side illuminate...




Hey...
Thou art more lovely than the fragranted day
Forsooth, I say, a veritable walking perfumed bouquet
Yea verily, All hail Melanie, today's queen for a day
Let it be ostentatiously gay...

This Knight Heralds thine eternal beauty, betimes hypnotic
Doth kiss thine porcelain hand aromatic
Melanie...to have known thee
Tis to have truly loved thee.





Click here to return to
Realm Of Poetry home page